"I've been passed up for promotion after promotion."
"I still am not 100% comfortable negotiating for myself when it comes to salary and benefits"

"I'm tired of having jobs I dislike, I want a career that I enjoy"

"I know that I could be doing something more, I can feel it, but I'm sure what more is."

---
Her Career By Intent address the WHO, the WHAT, the WHEN, the WHERE, the WHY, and most importantly the HOW.
Created with you in mind, Her Career By Intent addresses the tops issues and concerns women have when navigating their respective career.
---
Topics HER CAREER BY INTENT covers in depth:

1. Systems for Determining Your Professional Best
2. Making Intentional Career Moves & Career Pathing
3. Developing a Personal Professional Development Strategy
4. Ways to Determine the Right Industry & Position
5. Career Moves When? Now vs. Later
6. Career Cycles, Salary & Promotion
7. Creating Your Own Opportunity for Advancement
---
What Her Career By Intent is Not:
- an online course with ambiguous cookie cutter facts you can find in a simple google search
- an online course that never ends- once launched, everything you need is here for you
- and online course that does the work for you, we provide the information, it is up to you to do the work
What Her Career By Intent is:
- personalized training webinars designed with one specific purpose, helping you design the career you want on your own terms
- a clear and focused way to achieve the level of professional success you aspire to achieve
- trainings by professionals who believe in the power of professional development, accountability, and the sharing of information and resources
---
Meet our guest instructor: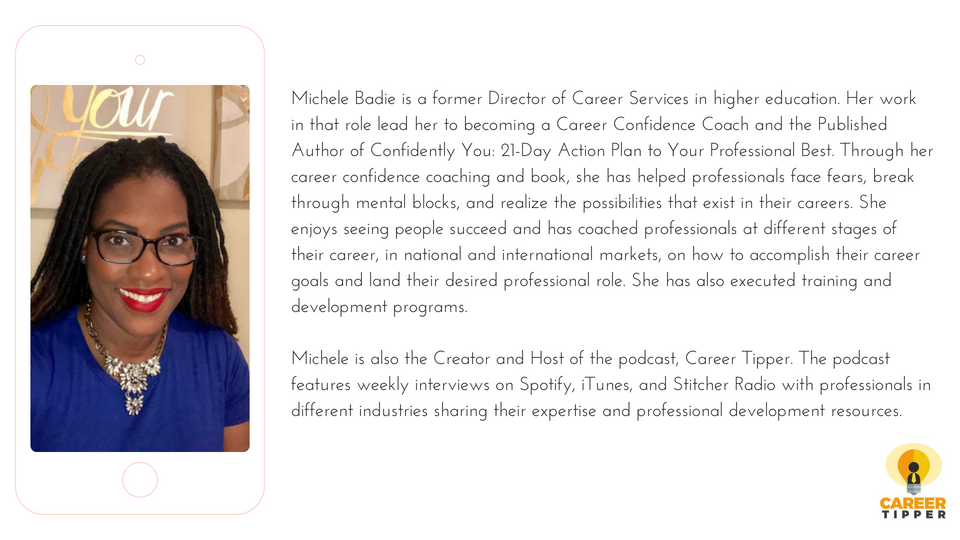 ---
"Are you ready to prepare for your next level of professional best?"